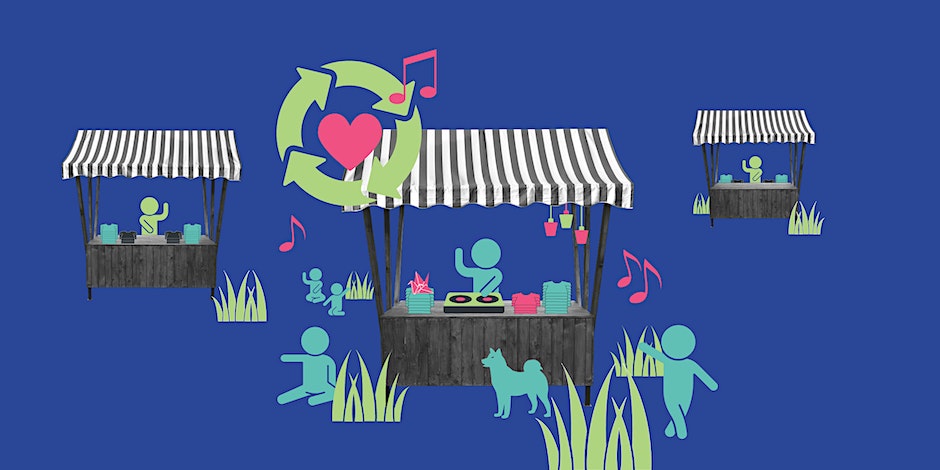 Circul'art Fair & EcoMarket with Faircado is happening on Saturday June 24th, from 12-19u at betahaus Berlin – join us for a special gathering that combines creativity, sustainability & our community (and the rooftop of course)!
What to expect:
12-17u 🌱 Arts & Flohmarkt | Here you'll find a carefully curated selection of items from our community and friends. Discover unique treasures, vintage gems, upcycled goods, and locally crafted artwork, all contributing to a circular economy.
16-17u 🌱Sustainability Talk | Let's dive deep into thought-provoking topics around sustainability led by Evoléna de Wilde d'Estmael, CEO and co-founder of Faircado – a greentech startup that makes buying second-hand as easy and attractive as buying new through AI technology. Gain valuable insights into sustainable practices and technology and be inspired to make a positive impact on our planet.
13-19u 🌱 DJ-set on the Rooftop | Dance under the open sky, tunes provided by a surprise dj!
Enjoy an all-day-long exhibition with works of the many creatives of the betahaus community. We'll be showcasing the power of artistic expressions that shed light on environmental issues and celebrate the beauty of sustainable living.
We'll make sure to provide you with nourishing and ethically sourced food and drinks while savoring the flavors of our Healthy Food & Drinks area throughout the day. Let your taste buds dance to the beats of conscious consumption.
Check out further details or directly secure your ticket on the official event page here!