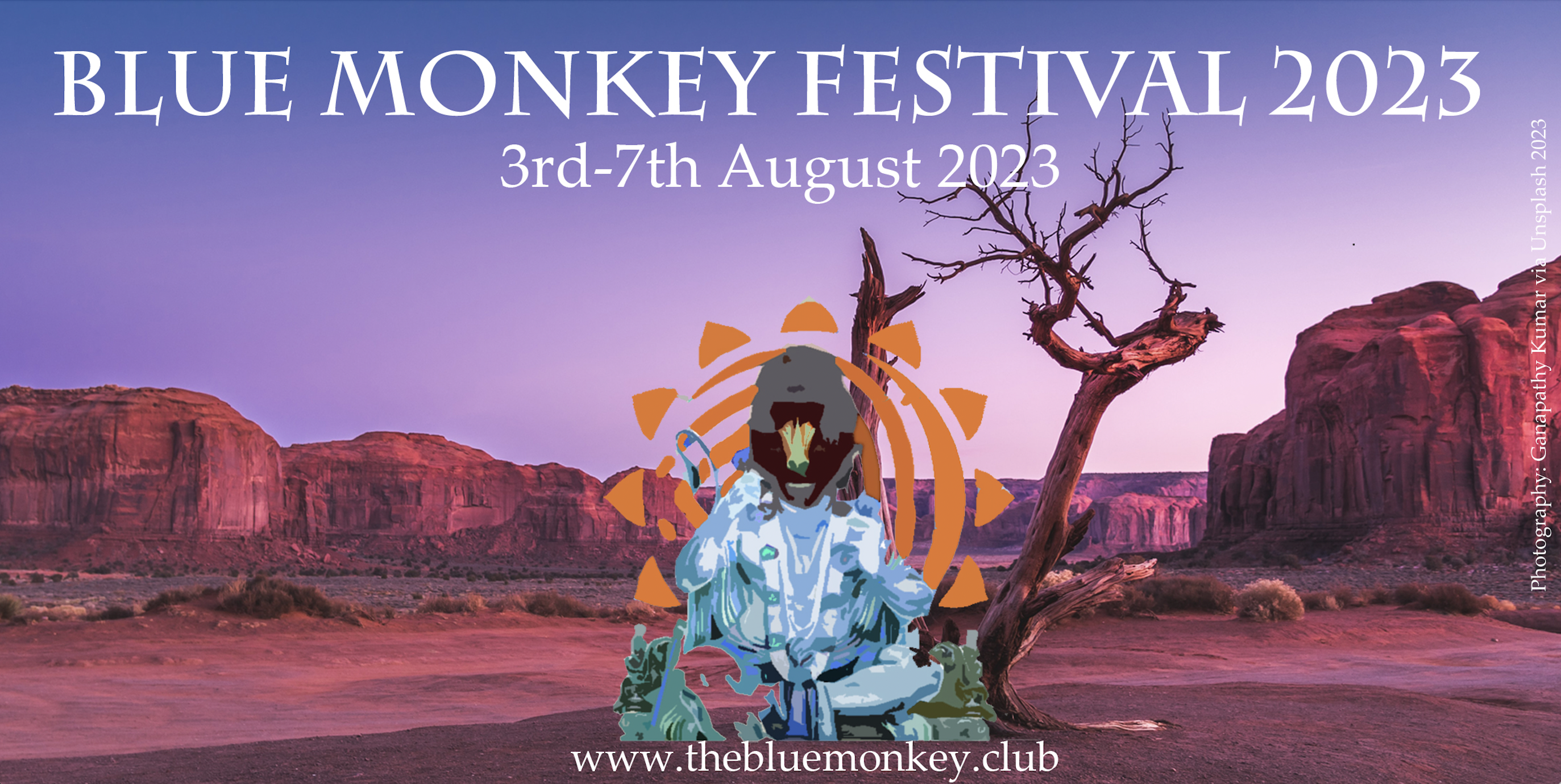 Blue Monkey is a conscious club originating in Berlin, Germany that hosts special ceremonial, conscious dance events and festivals. Featuring great Berlinian and sometimes international club music and ecstatic dance DJ talent, the events usually start with a ceremonial prayer to go within together as a group before the celebration.
Our values are to foster play and friendship in a non-judgemental space in which we can be just as we are, vulnerable, raw, in our perfect imperfection, nurturing and empowering each other. We aim to co-create a space which you can enter even alone and exit with the feeling that you made some new friends and heartfelt experiences. We have learnt that this naturally brings about transformative processes and creates deep connections that can even become lasting friendships.
Together, we want to co-create a magic utopia of love and freedom where magic exists and it feels safe to show yourself and interact with others!
Blue Monkey is inspired from Mayan astrology in which it stands for the inner child and its innocent curiosity and playfulness. Looking at its surroundings and the other people with big, curious eyes, Blue Monkey is completely in awe about the world's beauty and all the miracles in it. If we reconnect to our inner children and allow ourselves to play and flow, we start to see the world with children's eyes again and everything becomes magical.
Check out the official event page here!